Hi, I'm Ruth! My mission is to bring as many people as possible to understand what animals are communicating us, simply by learning to listen to them.
I was born in Frascati (Rome) in 1973 and spent the first 6 years of my life in Meran in South Tyrol, where I also learned the German language.
After that I lived with my family in Rome again. When I was 20, I moved to Berlin, where I completed my studies as a graduate biologist.
First, I worked as a "classic" biologist and then for my former real estate company CASE a BERLINO for many years, using the social media and content manager skills I had acquired up to that point.
But I left this business field after many years, because my greatest passion has always been animals. So I decided to take the plunge: I started studying animal psychology at SGD which I successfully completed it in 2019. My main focus was cat behavior.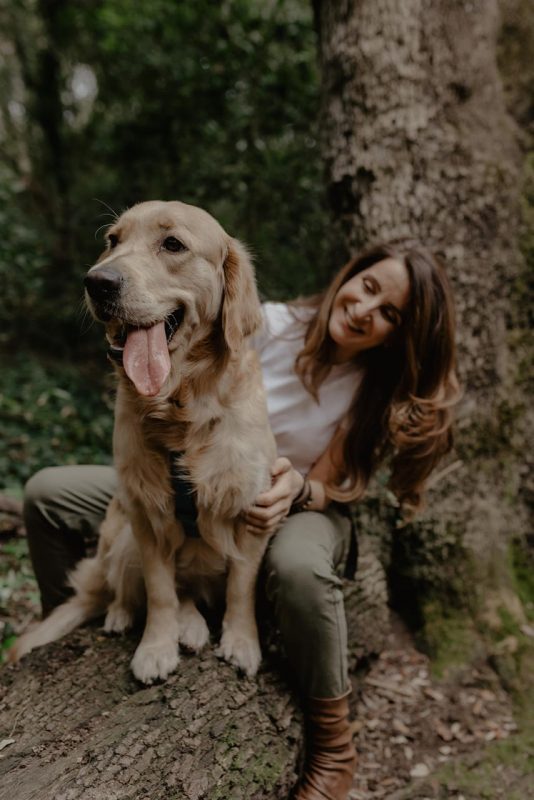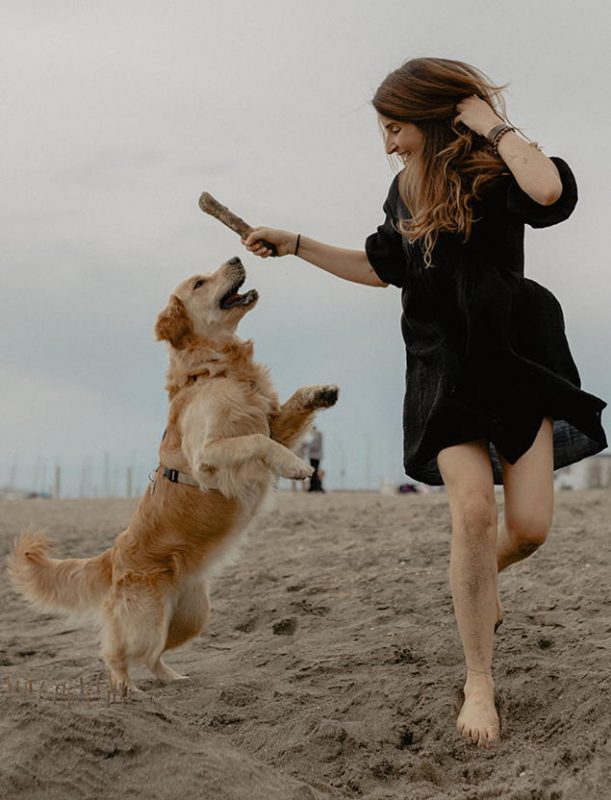 After that I got certified as a dog trainer with a cognitive approach (
Thinkdog School
in Italy) and also got the "Permission in accordance with § 11″in Berlin.
Cognitive approach is about redefining human-dog relationships instead of just "training the dog".
My mission is not only to teach the dog owners the classic commands so that their dog obeys, but to strengthen the human-dog relationship based on the following question: Why is my dog ​​behaving this way (and not how do I teach a command)? It is a relationship-based dog training, which also encourages dogs to think and solve problems.
Through in-depth knowledge of animals, perceptions of their needs and motivations, and through a journey that the client often begins within themselves, amazing results can be achieved. At the end of the process, dog and human often understand each other with just one look and a very deep relationship begins that lasts a lifetime.
I myself have a cat, Matisse, and since October 2020 also a Golden Retriever called Luna – my life companion and often my helper when working with shy dogs.
.
I am also a mother to three amazing children, Leone (born 2003), Florenz (born 2005) and Alice (born 2007).
I love the Camino de Santiago, trekking with my dog, yoga and vegan cooking, traveling and singing with my pop choir that specializes in songs from the 80's and 90's.
I live in Berlin, but have been commuting between the German capital and Italy frequently. So do not hesitate to contact me wherever you are: through online consultations I can help most of my clients and there is also a great chance that I am either in Italy (often in Rome) or in Berlin for an in person meeting and training.
Contact me